Advertise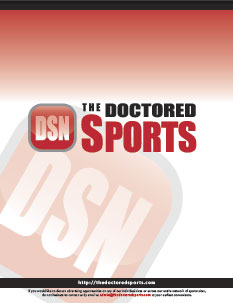 The Doctored Sports Network has worked with a range of advertisers and advertising networks of varying sizes. We provide access to a unique sports vertical that bridges the gap between traditional mainstream media and sports blogs. DSN has a wide demographic focused on males between the ages of 15-38. Our visits are +85% based in the United States, and over 80% of our new visits each month are from the United States.
To date, DSN has run direct campaigns for NBA.com, adidas, Levi's, McDonalds, And1, Sprite, Gatorade, Powerade, Reebok, Converse, Foot Locker, and many more. We also currently work with third party advertising networks on a variety of campaigns which fit our reader demographic. DSN can accommodate the traditional banner ad sizes of 728×90, 300×250, and 160×600, however we can also accommodate a variety of other modern ad programs. Video Embeds, Video Display Ads, Preroll, Rollovers, Push Downs, Skins, XXL Boxes, Toolbars, Prestitials, Interstitials and more.
Please review our DSN Advertising and Media Kit by clicking on the embedded image to the right. If you would like to discuss advertising opportunities on any of our individual sites or across our entire network of sports sites, do not hesitate to contact us by email at admin@thedoctoredsports.com at your earliest convenience. All of our sites are also a part of the Complex Media Network and can accomodate a wide range of other advertising/sponsorship options available through Complex Media.